Home > Introduction >
Welcome
Our heartfelt thanks to your visiting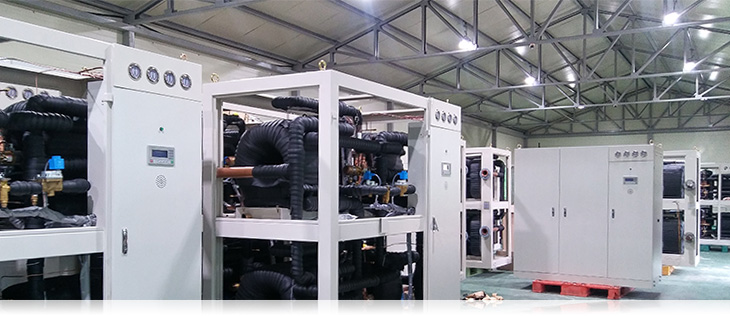 We are specialized in designing, manufacturing and installation of Geothermal Heat Pump systems for the past 20 years since established in 1999 and
in the first time in Korea
, we set up Korean norm of performance standards of Geothermal Heat Pump system through
obtaining Clean Energy Certification from Korea Energy Corporation of Ministry of Industry and Trade
in 2007.
On top of it, we have been trying to lead market expansion of Geothermal Heat Pump system by upgrading quality and performance through performing many R&D projects that make us securing more than 10 Patents as well as Environmental product declaration from MOE, GS certificate,
KS certificates
from Korean Renewable Energy Center, etc.
We are No.1 company of having many references with more than 100 projects of Geothermal Heat Pump systems, especially in government offices or public institutions and also, based on this verified technical skills and superior quality of products, we are very proud of releasing our new household type of Geothermal Heat Pump system
"GeoSimple"
, which is efficiently and economically manufactured.
"GeoSimple" is literally designed as simple as possible for household application as like Europe style to make it easy operating with water core as well as underground heat exchanger and heat pump, and it also has KS Certificate and patents.
We promise to do our best to contribute for suppling state of the art Geothermal Heat Pump systems with continuous technology development in the future.
Thank you very much.